Contact:
Facts & Skills GmbH & Co KG
Schlossgarten 51 - 22043 Hamburg
+49 40 9876 1969
info@Facts-Skills.com
Journey
Facts & Skills is located close to the city in the Wandsbek borough (Marienthal district). You can reach us as follows:

By car

Coming from the city center, central station / central bus station, turn left onto the B75 to Wandsbek

Coming from Berlin / Lübeck on the A24 and A1 to junction HH-Ost, towards Zentrum to HH-Horn, at the Horner roundabout right towards Wandsbek

Coming from the south from the A7 onto the B75 towards Wandsbek

Coming from Kiel / Flensburg on the A7 to exit 23 Schnelsen Nord, towards the airport, towards City Nord, towards A24 Berlin / Lübeck, towards Wandsbek

Keep to the right and take the Hammer Straße, turn into Jüthornstraße, after approx. 500 m turn left into the Schlossgarten
You will find us after approx. 250m on the corner of Ziesenißstraße / Schlossgarten. There is sufficient parking space on the adjacent streets.

By public transport

From central station, take the U1 towards Volksdorf / Ohlstedt. After about 9 minutes, get off at the Wandsbek Markt stop, leave the train in the direction of travel and take the Schlossstrasse / Bezirksamt exit. You pass the Rondell restaurant, follow the course of Schlossgarten for approx. 500m in a southerly direction, cross a railroad crossing and reach our office on the corner of Ziesenissstrasse / Schlossgarten on the left.

Bus lines 8, 9, 263 to the Wandsbek Markt stop.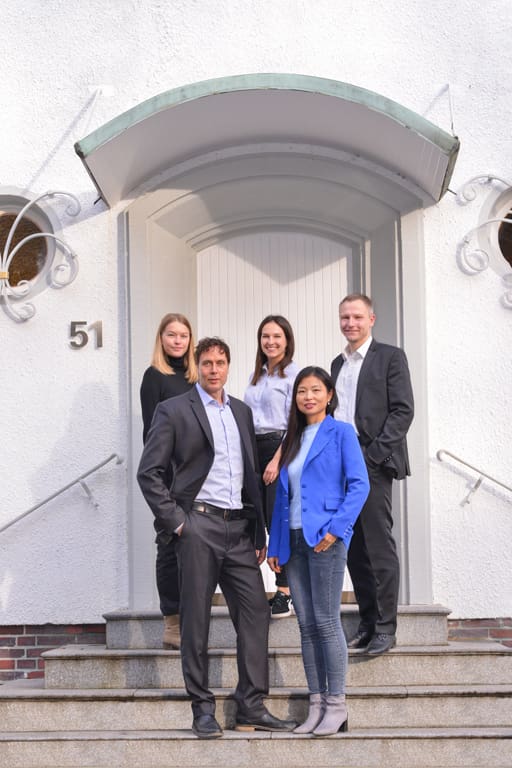 Our locations
We serve the markets in Europe and China from these four logistics centres.



SHANGHAI
Facts & Skills (Shanghai) Co., Ltd.
24 F, 1361 Dongfang Road
200127 Shanghai
T: +86 21 50905006
info@Facts-Skills.cn


ZHENGZHOU
Facts & Skills
Room1009,Xiangsheng Road No. 3
450016 Zhengzhou
+86 0371-63390091
info@Facts-Skills.cn